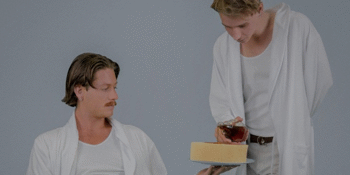 Bluebeard Music presents
Syrup: The Sponge EP Launch
with special guests
The Milk Factory (South Brisbane, QLD)
Friday, 25 October 2019 8:30 PM

Syrup with support from DENNIS, live at The Milk Factory on the 25th of October.

Syrup are thrilled to announce their greatly anticipated debut live show in support of their forthcoming debut EP, 'The Sponge.'

After an impressive start with 'Something to Wear' in May, the boys have continued to turn industry heads opening for Slum Sociable on their LIF Tour at the Wooly Mammoth.

Latest single 'Collision Course' garnered praise from ToneDeaf "Harry Pratt's warped out synths coupled with Harry Anderson's vocals, lift Collision Course straight into serious pop-hook territory."

With rhythm in their hands the boys are excited to release their first cohesive body of work.

In a live setting fans can expect to squeeze colour out of the likes of 'Something to Wear' and 'Unload.' As well as dip into the grittier side on 'The Island Self.'

'The Sponge' EP drops on October 18 with the consequent EP Launch show on October 25th.

Don't miss your opportunity to catch Syrup. Tickets on sale Wednesday September 11.