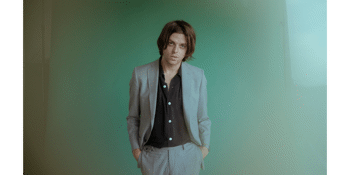 Village Sounds & I Oh You
Green Buzzard
The Chippo Hotel (Chippendale, NSW)
Saturday, 21 September 2019 8:00 pm
GREEN BUZZARD ANNOUNCE FIRST HEADLINE SHOWS IN TWO YEARSSydney indie-rocker Paddy Harrowsmith AKA Green Buzzard will return to venues in his hometown and Melbourne this September, playing his first headline shows since 2017.
Hot off the back of supporting the UK's Wolf Alice, Harrowsmith is itching to get back onstage and showcase a swag of brand new music, including his latest buzzy and infectious single "I Don't Want To Be Alone".
Produced by Dave Sitek (TV On The Radio, Yeah Yeah Yeahs, Weezer) at his rambling LA studio, "I Don't Want To Be Alone" marks a new chapter for Green Buzzard. Dialling back the distortion in favour of a new found clarity and directness, the song allows Harrowsmith's knack for writing an undeniable earworm to shine. The result is Green Buzzard at their most instant and most sophisticated.
Catch Green Buzzard's highly anticipated return at one of these upcoming shows:
FRI SEPT 20th – Yah Yah's - MELBOURNE
SAT SEPT 21st – The Chippo Hotel - SYDNEY