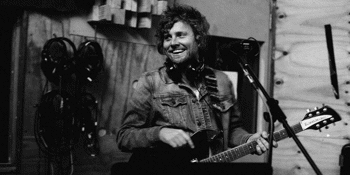 Catherine Haridy Management and Select Music presents
BOB EVANS 'Tomorrowland' Tour
Siobhan Cotchin
Villa Noosa Hotel - The V Room (Noosaville, QLD)
Saturday, 12 February 2022 8:00 pm
Bob Evans, the ARIA winning alter ego of Jebediah frontman Kevin Mitchell, has graced the Australian music scene for more than two decades and has written some of the country's most beloved songs. Under the alias of Bob Evans, Mitchell has released five studio albums, all of which showcase the versatility and skill of this talented songsmith. Gentle, acoustic melodies prevail, enveloping the classic folk storytelling and strong emotional pull that characterises Mitchells' substantial body of work.
The 'Tomorrowland' national tour is in celebration of Bob Evans' sixth studio album of the same name. Tomorrowland was spawned during one of the worst times for anyone, anywhere: the covid-cursed 2020, a period when initial recording was completed one day after all his gigs were cancelled, and two weeks before Kevin and everyone else in Victoria went into an agonisingly long lockdown. But the result is euphoric, sparkling – a luminescent rock record from an unstoppable songsmith.
​​​​​​​Important Information for all Ticket holders: for the health and safety of all our guests and staff, we will be adhering to the Covid-19 vaccination directions as mandated by the Queensland Government. In line with the Queensland Roadmap, all staff and artists will be double vaccinated and all guests will be required to check-in via the Qld Check In App with a valid Vaccination certificate as they enter the venue.