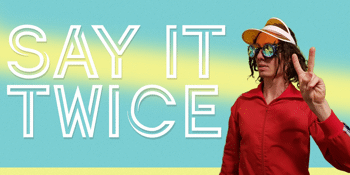 Cool Perth Nights present
Littlehawk - Single & Album Launch
with Simone & Girlfunkle, The Vulpines (solo set)
Four5Nine Bar (North Perth, WA)
Thursday, 6 December 2018 7:30 PM
Littlehawk's first ever full band show celebrates the release of new single and video clip 'Say It Twice' (available 9 Nov). It will also be the official launch of debut album Chinchilla, featuring tracks played on Double J, Mix 94.5 and community stations across the country.

Joining frontman Gavin Arnold on stage will be Simon Kelly (guitar/bass), Shannon Puig (trumpet), Ben Gray (synth/guitar) and Elliot Bruse (drums).

Supported by avant-folk darlings Simone and Girlfunkle and a solo set by Jarrad Van Dort (The Vulpines).