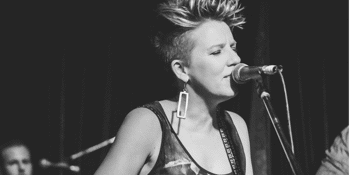 Toby Beard
With special guest Tanya Ransom plus more to be announced
The Bassendean Hotel (Bassendean, WA)
Friday, 13 December 2019 7:30 PM
Toby Beard returns to perform her last show of 2019 at The Basso, after returning from her October Europe tour (her third Euro tour for the year). This year has also seen Toby perform at festivals including Forth Blues Fest (Tasmania), Redrox Festival (Utah, USA), Blues at Bridgetown festival (WA), Esel Rock Fest (Germany) and Strib Festival (Denmark).
She brings new stories, new songs and can incredibly talented and entertaining band.
If you have never witnessed a live show of Toby's then it's hard to understand. Toby is a foot stomper, a passionate, raw, cheeky and powerful performer playing a mix of soul, blues, folk, rock and a splash of gypsy hick.
Western Australia's Toby is so much more than your average singer-songwriter. She powers through each live performance with her own lyrical talent and fierce, dynamic vocals, with audiences revelling in the genuinity and honesty of both her songwriting and her performance. Her compelling vocals and the way in which she captures her audience can't be explained but just needs to be heard and seen. Her live performance truly is a treat.