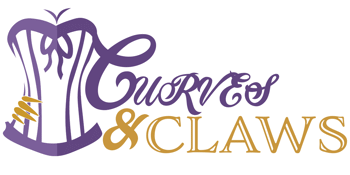 Curves & Claws Burlesque & Variety Presents
Curves & Claws: The Dark Side!
The Back Room (Annerley, QLD)
Saturday, 24 August 2019 7:00 PM
Love the darker side of life? Interested in performance art that makes you wonder 'Who is into this...wait, Am I into this?'. Do you revel in fetish, social commentary and celebrating that which comes from our darkest impulses?

Curves & Claws presents The Dark Side!

Burlesque, sideshow, fire and comedy that touches on the underground, the taboo and the kinky. See some of Australia's golden performers, award winners and beloved acts with a twist!

Featuring:

Charlie D.Barkle (VIC)
Carletta The Great (VIC)
The Dashing Darlings
Miss Kitty Obsidian (VIC)
Rita Fontaine
Jolene La Rouge
Mem Mwah
Students from The Vaudeville Consortium
And More!!!!

Want to be up close to the action? Snag yourself a V.I.C (that's Very Important Clawsie!) ticket and sit in the front 2 rows (we call it the glitter zone), receive a drink of bubbly on arrival and a sweet treat! Tickets are extremely limited to sink your claws in quick!

Tickets:

V.I.C - $40 + booking fee
General Admission - $30 + booking fee


C&C is proudly a safe and supportive space for LGBTIQ performers and patrons alike. We promote body positivity and pushing the boundaries in performance art. During the night, if there is a need, we will provide content and/or trigger warnings and invite patrons to check out our fabulous sponsors stalls in the adjoining sponsors room, or the bar for any acts they may feel uncomfortable with.

Tickets are non refundable and may not be exchanged for future shows.
18+ only.