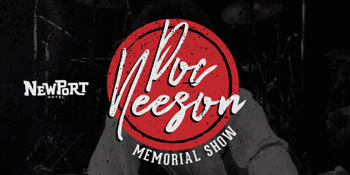 The Newport Hotel presents
Doc Neeson Memorial Show
The Newport Hotel (Fremantle, WA)
Friday, 14 June 2019 8:00 pm
DOC NEESON MEMORIAL SHOW 5th Anniversary!! 'OVER THE TOP' are paying tribute to Legendary Angels Frontman Doc Neeson Live at the Newport on Friday the 14th of June 2019!! Playing all the Classic Angels Hits like 'Let the Night Roll On' 'Take a Long Line' 'Shadow Boxer' as well as the legendary 'Am I Ever Gonna See Your Face Again' - This is The Ultimate Angels & Doc Neeson Tribute Show!! With Special Guests 'BLOOD + THUNDER' (Salute to Albert Productions), this show is not to be missed!!

With a focus on recreating their high energy, no bull rock show's from the 70's, 80's, 90's 'OVER THE TOP' pay tribute to Doc Neeson & The Angels, delivering the complete Angels experience!!! This is it Folks... OVER THE TOP!!!

'BLOOD + THUNDER' Pump out the best of Aussie Rock hit machine Alberts Productions and their legendary stable of talent including The Easybeats, Stevie Wright, Ted Mulry Gang, John Paul Young, and AC/DC….