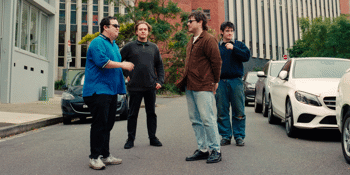 Space 44, Tone Deaf & Select Music presents…
Pist Idiots - Juliette Tour (Studio 56)
with Special Guests
Miami Marketta, Gold Coast (Miami, QLD)
Saturday, 8 May 2021 7:00 pm
"With a tendency to deliver some of the most ferocious live performances on the scene today, it's clear that Pist Idiots are the future of Aussie rock and roll." - Tone Deaf
Revesby's finest, Pist Idiots are always ready to give punters a heavy dose of their own brand of Australian rock. Coming off the back of a year which in all honesty,entirely sucked, Pist Idiots are ready to start arigorous onslaught on 2021.
The idiots latest single Juliette is the classic tale of Romeo & Juliette told in the hard-hitting suburban rock stylings of Pist Idiots. Alongside December's massive Street Fighter, Pist Idiots have plenty to show off and are fanging to beback on stage.
Tickets are already selling faster than a corduroy cap in a inner city salvos store, so don't wait to book.