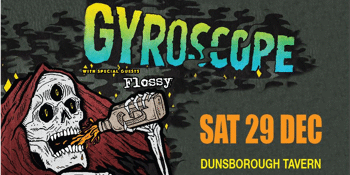 Dunsborough Tavern (Dunsborough, WA)
Saturday, 29 December 2018 8:00 pm
We know this is a rare occasion of late, but to shake things up - and let you guys know that we're still alive - we've decided to put on a few rock shows to help ring in the new year !
New mates Flossy will be joining us down south WA in Dunsborough
New year. New Me. New Gyro ? "