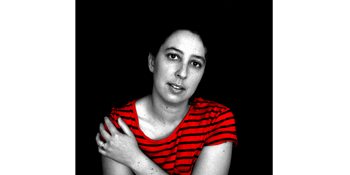 The Fyrefly
LITTLE WISE
Little Lord Street Band
The Fyrefly (St Kilda, VIC)
Sunday, 1 December 2019 2:00 pm
Little Wise, AKA songwriter Sophie Klein, invites you to come and celebrate her new album 'Want it All' in her hometown launch show.
Awarded a grant from Creative Victoria and backed by a stellar crowdfunding effort, Little Wise worked at The Aviary Studios with producers Fraser Montgomery and Nick Edin. The resulting ten-track album traverses a classic pop-rock sonic landscape. It's familiar yet it can't be pinned down to a single source of influence. These songs are short, sharp, focused and refined. They bring immediacy, authenticity, emotional affect and some unfettered joyous rock 'n roll. SCENSTR have described the first single 'Want it All' as sitting "somewhere between the growl of PJ Harvey and simmering tension of The Velvet Underground".
Don't miss Little Wise, who will be turning heads and melting hearts live at The Fyrefly on December 1st in support of 'Want it All'. Cutting loose with Rosie Burgess (bass) and Pam Zaharias (drums), Little Wise fuses Indie, Folk-Rock and vintage sounds with a good dose of Melbourne swagger.
Special guests The Little Lord Street Band (duo), hailing all the way from Perth WA will open the show. Based around the songwriting partnership of Natasha Shanks and James Rogers, theirs is a diverse sound - combining classic guitar riffery, immaculate two-part harmonies, and thoughtful life-lyrics. It makes for a raucous show – with a duelling, duetting lead singer dynamic reminiscent of classic Johnny Cash and June Carter .
Reserved Seating $23.00 + bf
General Admission $18.00 + bf
Any unsold tickets will be available at the door for an extra $5
Doors open 2:00 PM for lunch
The show starts: 3:30 PM

THE FYREFLY
The Fyrefly is St Kilda's superb new dining, music and entertainment room located just down the stairs at Newmarket Hotel. Creature comforts meet sophisticated glamour, with outstanding facilities for the artists to play a huge variety of music styles including jazz, soul, funk, RnB, and even comedy.
OUR DINING EXPERIENCE
Aside from entertainment, an evening at The Fyrefly entails fine dining, top-shelf hooch and classy cocktails. We offer two or three-course dinner & show packages, or you can take your pick from our A La Carte Menu. Our menu showcases only the best locally sourced ingredients guaranteed to delight your taste buds.
CONNECT WITH US
Follow us on Facebook.
Learn more about The Fyrefly on our website.