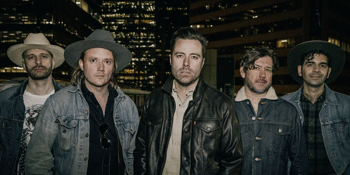 Moonshiners Honky Tonk Bar presents
The Dungarees & Amy Nelson (Canada)
Moonshiners Honky Tonk Bar (Tamworth, NSW)
Saturday, 26 January 2019 2:30 pm
Canadian Country Hits Tamworth

Just like Australia, the Canadian Country Music scene is thriving!

As the second biggest Country Music market on earth, the land of the Maple leaf is producing some amazing talent right now.

This year, two of their most exciting acts, The Dungarees and Amy Nelson are bringing their full stage shows to the Tamworth Country Music Festival. They are also inviting a few of their Aussie mates along to their party.

Hailing from Alberta, The Dungarees took Tamworth by storm in 2018 with their high energy stage presence and rocking country sound. They have had a massive time of late with a nomination for a Canadian Country Music Award (Like our Gold Guitars), Two top 40 songs on the Billboard Country charts, opening for Miranda Lambert, Blake Shelton, Reba, Dwight Yoakam and taking 1st place in Canada͛s Star Maker equivalent Project Wild pocketing a cool $100,000 prize!

The Canadian boomerang, Amy Nelson, can't get enough of the Country Music fans in Australia - returning to tour down under seven times in the past two years. She performed on the main stage of the Groundwater Country Music Festival this past July and has had two singles go Top 10 on KIX Country.

This is Amy's third time at the Tamworth Country Music Festival, in between which, she is managing a busy performance schedule back in Canada, performing at events such as the Calgary Stampede! Add to that she is on the verge of releasing her new record in Australia.

From ice hockey to Maple syrup... They do it well.

...

Check out this show and see how The Canucks do Country!