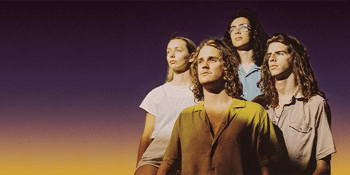 Miami Marketta and SURFACE Festival presents...
Spacey Jane & Pacific Avenue
with The Moving Stills
Miami Marketta, Gold Coast (Miami, QLD)
Sunday, 17 October 2021 3:00 pm
Due to ongoing border restrictions, the event has been rescheduled from Thursday 9th September to Sunday 17th October.
All existing tickets are valid for the new date and no action needs to be taken.


Spacey Jane kicked off 2021 with a big bang, taking out the #2 spot in triple j's Hottest 100 countdown with "Booster Seat".

Three more tracks from Sunlight made the countdown, with "Weightless" at #81, "Straightfaced" at #28 and "Skin" placing #15 marking a momentous and celebratory day for the band.

Released in June last year, Sunlight reached #2 on the ARIA charts and was voted Album of the Year in the triple j Listener's Poll.

The band are stoked to finally be taking the full album on a national tour:

"We're so excited to finally have the opportunity to play these songs on the road! It's been a long time since we've managed to tour Australia, and we're all rearing to go!
These will be our biggest shows to date, in venues we've only dreamed of playing - see you out there "

Dancing is back and, so is Pacific Avenue! After a huge run of sold-out shows on their Summer of Love tour, Pacific Avenue is hitting the road again on their first national tour to celebrate the release of their new single Easy Love.
With a message that explores the intimate intricacies of being in love, the track delivers its story with crunchy guitars, smooth melodies and euphoric vocals.