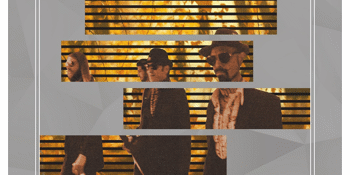 Paddo Lounge (Paddington RSL) (Paddington, NSW)
Friday, 28 February 2020 8:00 PM
AUTUMNAL PARK 35 YEARS STRONG
Pseudo Echo's iconic debut album "Autumnal Park", now thirty five years strong, will be performed in it's entirety for two exclusive shows.
Autumnal Park paved the way for Pseudo Echo, making the band a household name in Australia, and Internationally over the ensuing decades, endearing them to a loyal and dedicated following worldwide.
Fans will be treated to catchy upbeat electro pop singles like "Listening", "A Beat For You" and "Stranger In Me", to dark brooding tracks like "Walkaway", "From the Shore" and "Dancing Until Midnight", as well as some new romantic rarities from the original album demo sessions.