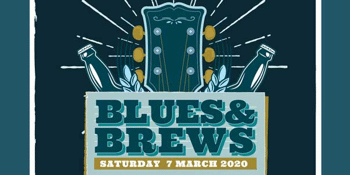 Blues & Brews with Mason Rack Band
MASON RACK BAND, MARSHALL & THE FRO, PALOMINO III, THE VENTURE
Imperial Hotel Eumundi (Eumundi, QLD)
Saturday, 7 March 2020 5:00 pm
Join us for a night of rockin' blues and tasty brews in The Brewery at the Imperial Hotel. With a killer line up of epic bands The Venture, Palomino III, Marshall & The Fro, and headliners Mason Rack Band as well as a Craft Brew Bar to keep you and your tastebuds dancing. Doors open at 5pm til late. Tickets now on sale.
MASON RACK BAND
Festival favourites & internationally toured blues rock powerhouse, Mason Rack Band have played over 3,000 live shows and appeared at many of Australia's leading festivals incl. Byron Bluesfest, Blues On Broadbeach, Gympie Muster, Adelaide International Guitar Festival & Airlie Beach Music Fest just to name a few. Also appearing at festivals in Germany, Netherlands, Italy & Canada. The raspy vocals of lead frontman Mason Rack have been described by fans as one of the sexiest voices in the blues music scene with flashes from Tom Waits and Led Zeppelin. As far as live performance "MRB" are entertainment monsters. Their drum duels, onstage antics and signature movements set them apart from everything & everyone else. An award winning stage show, definitely not to be missed! "Dragging blues kicking & screaming into the 21st Century".
MARSHALL & THE FRO
Born into a rock and roll arena and nourished as a child on the sounds of Hendrix and Winters, Marshall Okell began his musical career at the age of 11 and started his now iconic band 'Marshall and The Fro in his early twenties. Marshall & The Fro's set the stage for a new wave of pumping surf mojo roots and blues and has garnered a string of musical accolades including 'Best Blues and Roots Artist' at the Oz Music Awards, and regular appearances at festivals including Bluesfest, Woodford and Falls.
PALOMINO III
Palomino III drive their high-energy shows under the steam of authentic slick riffin' roots' sounds with a twist on the traditional music of a bygone era.
Combine the soulful and hauntingly beautiful voice of slap double-bassist with gritty straight edge vocals and howling guitar, then mix it up with some bangin' drums and you've got a match made in heaven.
With a stripped back approach to their bare bones music Palomino III ride perfectly together, and with a whole lot of sass- tell tales of love, loss and levity. Their debut EP "13 Lonely Nights" is out early 2020.

THE VENTURE
An accomplished songwriter and performer in his own right, the silky voiced front man's songs bounce between driving country rock and southern style ballads that leave you wanting to hit the road and turn the radio up. Enter Martin Cook and the perfect three piece band was roaring out song after song. With no shortage of writers in the band, Cale having been at the helm of song writing with the Floating Bridges, Martin soon became became the perfect partner for Cale's driving bass lines. The band went on to perform their first show at the Dusty Day Out Festival in the Barambah Valley and Bobby began writing an endless catalogue of his catchy melodies. After 2 years it was decided that a second guitar should be added to the mix, and Cale only had one name on his mind - guitar virtuoso and local larrikin Jonny Curran who had been the 'guitar slinger' with Cale in the ' Bridges'. The two had already formed a close bond musically and within one song Martin and Bob were left speechless at how well he completed their sound.
Between these guys they have each performed all over the globe including festivals like Boomtown Fair England, Glastonbury Festival, Woodford Folk Festival, Caloundra Music Festival and supported the likes of Jimmy Barnes, John Butler trio, Colin Hay and many more. The Venture's debut single Breaking Bad is set for release this spring and with an album to follow the band are more than ready to take their explosive live show on the road. If you are a lover of guitars then 'The Venture' is a must see for any music aficionado– for a long time after the show Jonny's signature southern guitar tone and style with be ringing in your ears and have you wanting to crank on a Skynyrd or Allmann Brothers record and turn it up till you remember just how good Australian country rock and US style ballads can be…