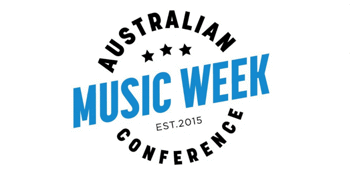 Australian Music Week 2019
Various Venues Cronulla (Cronulla, NSW)
Wed 6 - Fri 8 November 2019 6:30 PM
Presented by Oztix, Australian Music Week (AMW) is a three-day live music and entertainment industry conference & festival event that will take place in the venues around Sydney's beautiful Cronulla Beach on November 6, 7 and 8.

The only event of its kind in NSW, AMW is designed for music lovers, artists, and industry professionals as a chance to hear the latest emerging talent, connect, network, and do business together.

The AMW conference will encompass three days of dedicated programming with panels and workshops encompassing songwriting, recording, publishing, touring, producing, finance, marketing and more, and will provide the tools and knowledge to build a profile in the business by putting attendees face-to-face with the forward-thinkers who shape the entertainment industries.

The AMW Live Shows will bring together more than 100 of the best emerging artists on offer from around Australia and the world.

www.australianmusicweek.com

Ticket Types:

LIVE SHOW PASS

Just the ticket for music lovers, Australian Music Week Live Shows feature sets by the finest emerging artists from all over Australia and the world.
The Live Show pass wristband gets you entry into all of our live venues on the nights of November 6, 7 and 8.

CONFERENCE GOLD PASS

Aimed at music professionals, and self-managed artists, the Conference Gold Pass gains you access to the networking events and showcases on November 6, and all conference sessions, networking events and Live Show venues on November 7 and 8.

EVENT INFO:

WHAT: Australian Music Week
WHERE: The conference will be held at Cronulla Cinemas, with showcases in the venues of Cronulla, stay tuned to www.australianmusicweek.com for full venue details.
WHEN: Opening night party November 6, Showcases and conference November 7 and 8

CONFERENCE REGISTRATION:
Once you've purchased your conference pass remember to follow the link in your Oztix confirmation email to register your details, this step is optional but will allow AMW to contact you regarding conference updates and extra networking opportunities.
Pick up conference accreditation from the foyer of The Cronulla Cinemas - 2 - 6 Cronulla St, Cronulla, from 2:00pm – 5:00pm on Wednesday 6th, and between 9:00am – 5:00pm on Thursday 7th and Friday 8th November

BOX OFFICE: Pick up Live Show wristbands from box offices located at The AMW office 44 Kingsway Cronulla (Next to El Sol Mexican) from 5:30 pm on November 6, 7 and 8.