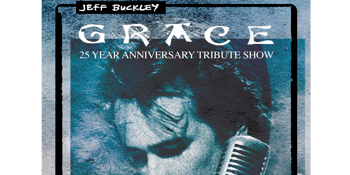 Southern Extremeties Productions
JEFF BUCKLEY Tribute - 25 Year Anniversary Of "Grace"
Republic Bar (North Hobart, TAS)
Friday, 23 August 2019 9:30 pm
On August 23, 1994, an incredible album was released to the world - "Grace", by a talented and rising star named Jeff Buckley.
3 short years later, this amazing singer/songwriter was tragically taken from us, whilst in the midst of recording a follow-up album; Leaving "Grace" as the only complete album of his career.
25 years on, and this release is still talked about, listened to, and adored by hundreds of thousands of people across the globe.
Come and celebrate this album with an amazing night at the Republic Bar & Cafe
2 Sets - The first, a "best of the rest" set, featuring a slew of incredible tracks from other releases, and then after a short intermission, the Grace album will be performed in full.
- Featuring an full all-star local band, with a selection of Tasmania's finest singers. -