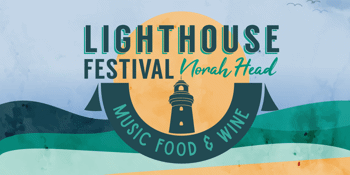 Nice Try Events presents
Lighthouse Festival
Missy Higgins + Didirri + Sam Windley + Elaskia + more
Norah Head Lighthouse (Norah Head , NSW)
Saturday, 29 January 2022 2:00 pm
THIS EVENT HAS BEEN RESCHEDULED TO SATURDAY 29 JANUARY 2022

After a year of uncertainties and restrictions, Lighthouse Festival is finally returning to Norah Head Saturday November 13. A premium music, food and wine celebration, Lighthouse Festival brings together a collection of the best local producers and an enviable live music line up, all set against the picturesque coastline of Norah Head.
Performing at this year's Lighthouse Festival is revered Australian singer/songwriter Missy Higgins, joined by Triple J favourite Didirri, emerging Central Coast artists Sam Windley and Elaskia, plus more to be announced in the coming weeks.
Fans of Lighthouse Festival can also expect a brand new food and wine experience featuring some amazing tastes from around the globe using fresh local produce complimented by some of our favourite boutique winemakers.