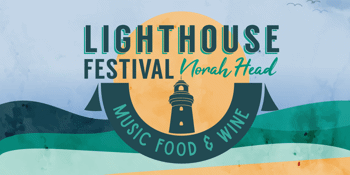 Nice Try Events presents
Lighthouse Festival
Missy Higgins + Didirri + Sam Windley + Elaskia + more
Norah Head Lighthouse (Norah Head , NSW)
Saturday, 29 January 2022 2:00 pm
Win 2 nights accomodation valued at $2500
​
We've banded together with Norah Head Lighthouse and are offering an incredible prize pack for the committed few who put their money where their mouth is between RIGHT NOW and the 6th of November. What does this mean? If you buy your ticket to Lighthouse Festival before Saturday 6th of November then you will go in the draw to win...
2 nights accommodation for up to Six (6) people at Norah Head Lighthouse on the 13th & 14th November. Valued at over $2500
​
​Features:
3 Bedroom - King + King Single, Queen + King Single, Queen + King Single. Ocean views from every window. Fully self-contained kitchen, lounge, bathroom, separate dining room, indoor and outdoor toilet. A small starter pack of consumables is included in the Quarters.Covered verandah, gas BBQ.

P.S... Already bought your ticket? Lucky you! You're also in the draw! Just a reminder - One winner will be chosen to have the cottage to themselves and 5 friends. Just think, you've been searching for an excuse to vacay for 2 years now, this might be your best shot at doing that fo-free!
​
View Prize: Norah Head Lighthouse Keeper's Cottage
​

--------------------------------------------------------------------------------
THIS EVENT HAS BEEN RESCHEDULED TO SATURDAY 29 JANUARY 2022

After a year of uncertainties and restrictions, Lighthouse Festival is finally returning to Norah Head Saturday November 13. A premium music, food and wine celebration, Lighthouse Festival brings together a collection of the best local producers and an enviable live music line up, all set against the picturesque coastline of Norah Head.
Performing at this year's Lighthouse Festival is revered Australian singer/songwriter Missy Higgins, joined by Triple J favourite Didirri, emerging Central Coast artists Sam Windley and Elaskia, plus more to be announced in the coming weeks.
Fans of Lighthouse Festival can also expect a brand new food and wine experience featuring some amazing tastes from around the globe using fresh local produce complimented by some of our favourite boutique winemakers.