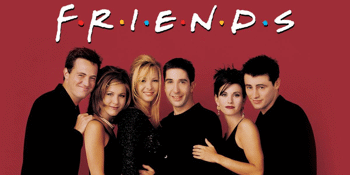 Fragility (LDN) & Preachrs Podcast OnLine & OnStage
The One Where They Had A Big OL' FRIENDS Pub Quiz Hosted by Andrew Silverwood & Benjamin Maio Mackay
Rosemount Hotel (North Perth, WA)
Wednesday, 5 February 2020 7:00 PM
So no one told you life was gunna be this way? [pause for claps]

Comedians, Andrew Silverwood & Benjamin Maio Mackay are here to cuddle up on the sofa in front of a fountain and watch a man get an entire turkey stuck on his head with you.

Are you a Chandler or a Joey? Is it OK because they were on a break? What are they feeding Smelly Cat?

Spot prizes, themed mini rounds and dress up encouraged. This is the ultimate fan's quiz!

Usual pub quiz rules apply. £10/ person, up to a team of six or two points deducted per player above that. No phones, cheaters may be drop kicked. If you buy tickets separately then drop us an email to be seated together!