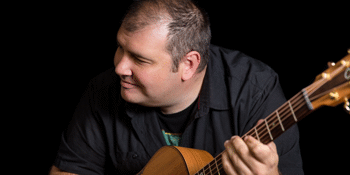 LLoyd Spiegel
with special guests
Royal Hotel Queanbeyan (RHQ) (Queanbeyan, NSW)
Friday, 21 June 2019 6:30 pm
---
DINNER & SHOW PACKAGES
---
Dinner service commences at 630pm. General Admission Entry at 730pm

Dinner & Show packages include entry and a two course meal (Entrée & Main), alternate serve..
*Shared table allocation: 2 people ticket holders are seated together*
Please note: this show will have limited seating and be standing only, dinner&show tables cannot be joined together on the evening and dinner will be allocated in multiple rooms separate to the show. Each below purchase option will allow you to buy one whole table. Tables may be place together to suit numbers. If you require more than one table per purchase please call our customer service team on 1300 762 545.
Special Needs Booking Information
For special needs bookings (including specific dietary requirements) please contact the venue directly on (02) 6297 1444.
Online Ticket Availability
Dinner & Show sales close at 12pm on the day prior to the event.
Show Only sales are available up until 4pm the day of the event. Door Sales are subject to availability.

Lloyd Spiegel is a trailblazer at the forefront of modern blues and one of Australia's most recognised guitarists, recently being named in Australian Guitar Magazine's list of the top 50 Australian guitarists of all time.

A touring artist since age 11, the seven-time Australian Blues Award winner has one of the most unique stories in music. His show blends jaw-dropping guitar expertise with a commanding voice, powerful songwriting and storytelling to deliver a complete concert experience, launching him onto theatre and festival stages across the globe.

His 8th release, 'Backroads' is a hard edged, personal and brutally honest account of Spiegel's life and follows up from his previous albums, all debuting in the top 10 of the Australian independent music charts, holding the #1 spot on the Australian Blues Chart for several months, and going on to win four Australian Blues Music (Chain) Awards.

"A revelation, the consummate performer, an Oz Blues & Roots icon." – Rolling Stone Australia

"A guitarist almost without peer, Spiegel deconstructs how the blues guitar is supposed to operate, makes sweet love to it, then kicks it out the back door" – Australian Guitar Player Magazine

"Spiegel is ALL presence, authority, rhythm and drive. He epitomizes control, soul and passion with white hot ferocity and blazing instrumental mastery dangerous enough to spark a destructive inferno." – The Age, Melbourne

Spiegel's unique experience, command of his instrument, storytelling, and powerful stage persona has put him at the forefront of acoustic blues, re-inventing the style while maintaining a close relationship with it's foundations and traditions.

Spiegel has toured the globe with frequent visits to Canada, Europe, New Zealand and the United States where he has performed at major festivals and iconic Juke Joints as well as supporting the likes of Ray Charles, Bob Dylan and Etta James on tour. He has sat in with the founding fathers of modern blues from Brownie McGhee to Luther Allison and more recently, found great success in Japan, performing sold out concerts at Tokyo Disneyland.

Growing up in the music business, naturally Lloyd is passionate about promoting the blues scene and mentoring the next generation. He has taken countless young artists under his wing who have since become multi-award winning performers in their own right and he has been an advocate for blues in Australia, chosen as the ambassador to the Australian Blues Music festival from 2005-2008 as well as ambassador to 'Youth in Blues'.

Since 2004, Lloyd has been the world-wide demonstrator and premier endorsee for Cole Clark Guitars. Now a world famous Australian brand, Cole Clark design and build their instruments with Lloyd's hard hitting style in mind and as a result he has been invited to perform at countless major guitar events and has been honoured with 2 signature model guitars, currently available in stores world-wide.

Links:

Website - www.lloydspiegel.com

Facebook - www.facebook.com/lloydspiegelmusic

'Double Live Set' – steaming Link:

Live Video - https://www.youtube.com/watch?v=aJWQDBGLZfs