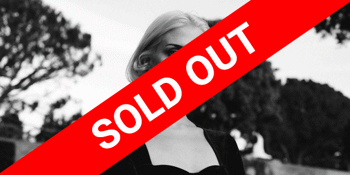 Spacegirl Presents
MOLLY NILSSON
with California Girls (SYD) + Katie Dey
John Curtin Hotel (Carlton, VIC)
Friday, 29 November 2019 8:00 PM
This event is now sold out. Click HERE for tickets to the second show.
Swedish-born, Berlin-based synth-pop star Molly Nilsson is making dreams come true as she announces her debut Australian tour this November.
From power ballads to off-kilter dance numbers, Molly Nilsson constantly pushes the limits of what is conventionally considered a 'pop' song. The supremely DIY musician eschews external influences and collaborations in favour of writing and producing her dark, lo-fi, synth-pop in her own Lighthouse Studios and publishing releases on her own label, Dark Skies Association.