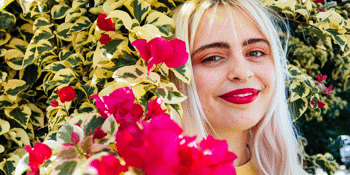 123 Agency, VVV Management & Cooking Vinyl
Eliza & The Delusionals (Single Tour)
TBC
West Thebby Social Club (Thebarton, SA)
Saturday, 26 October 2019 7:00 PM
Gold Coast indie rockers Eliza & The Delusionals have released an emotive new track, Pull Apart Heart, out today on Cooking Vinyl Australia

The new single which premiered on triple j's Good Nights last night was produced by Kon Kersting (Mallrat, WAAX, Big Scary, Kingswood) and is accompanied with news of the Pull Apart Heart single tour kicking off this October at Yours & Owls Festival.

Eliza & The Delusionals are one of the most exciting groups to emerge from the Gold Coast. Led by frontwoman Eliza Klatt, the band have been making waves since their inception in early 2015, with a sound that has been likened to that of Catfish & The Bottlemen and Alex Lahey.