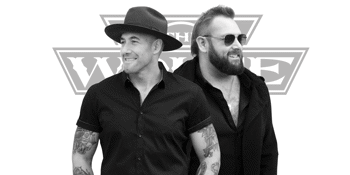 Stephen White Management Presents
The Wolfe Brothers Live at St. Davids Cathedral - 7.30PM
St David's Cathedral (Hobart, TAS)
Saturday, 3 October 2020 7:30 PM
"FIRST SIGNS OF LIFE" - A LIVE MUSIC SERIES @ ST. DAVIDS CATHEDRAL.

Don't miss this unique opportunity to witness The Wolfe Brothers performing acoustically in an event that will feature their songs and the stories behind the songs in the beautiful cathedral setting.
This show will be stripped back, intimate and raw and will not only be the bands first show in 6 months due to Covid 19, but it will be the first time they have performed an acoustic show since before they burst on to the national stage 8 years ago.

This event will be presented under Covid Safe Guidelines and tickets are strictly limited.
This is a part of a series of events, 'First Signs of Life' LIVE in the beautiful St. Davids Cathedral.