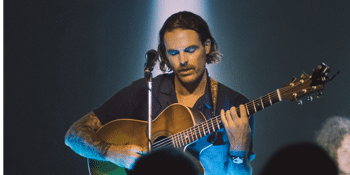 Jordy Maxwell
Indian Ocean Hotel (Scarborough, WA)
Friday, 21 May 2021 8:00 PM
Jordy Maxwell is playing at The Indian Ocean Hotel! After 3 big Perth shows late last year and early this year with his new look, live band, Jordy Maxwell plays his first headline show in Scarborough!
It's been a huge few months for Jordy playing numerous headline shows around Perth, releasing his third EP, playing as the prime support for The Dreggs and being announced as the feature artist on Triple J Unearthed. The future is looking bright for the sparky from the hills.
Jordys live performances are becoming quite renowned for his uncanny ability to hold the audience with his engaging storytelling and introspective look on life. Jordy is a true performer and this promises to be one hell of a live show that you won't want to miss out on!
Special guests to be announced
Indian Ocean Hotel ia a cashless venue, and ID is required on entry as Scantek is in operation