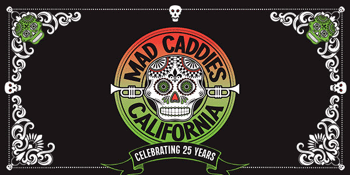 Principal Entertainment & David Roy Williams present
CANCELLED - Mad Caddies
25th Anniversary Tour
Coolangatta Hotel (Coolangatta, Gold Coast, QLD)
Sunday, 2 October 2022 8:00 pm
Australian ska punks rejoice! Fat Wreck Chords ska champions Mad Caddies head back to Australia to celebrate their 25th Anniversary in 2020.

Playing a massive bunch of shows across the country and bringing a set list full of fan favourites from their 25 year, seven album back catalogue, The Caddies hit capital cities and regional centres throughout Australia, clocking up the kms and throwing down the good-time, two-tone vibes on a massive 13 date National tour.

Loved for their essential distillation of ska, reggae and pop punk, Mad Caddies have attracted a loyal and committed global fan base since breaking out of a Californian high school jam room in 1995. Mad Caddies 25th Anniversary tour will be a punk rock 'n' ska party like no other!