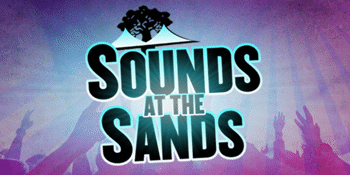 Presented by Cleveland Sands Hotel & JABBA Entertainment
Sounds at the Sands 2021
Cleveland Sands Hotel (Cleveland, QLD)
Saturday, 15 May 2021 12:00 PM
SOUNDS AT THE SANDS
Final release tickets on sale Tues 16th March 2021 at 9am - Don't miss out!
Cleveland and Redland Bay music lovers are in for a treat – the inaugural SOUNDS at THE SANDS festival launches at the iconic Cleveland Sands Hotel this May.
Overlooking the stunning Raby Bay Harbour, audiences can look forward to over 6 hours of live music performed by Australia's favourite touring and Tribute Artists.
From the greatest era of rock and pop, the ultimate wish-list of acts has assembled for year's event. The lineup includes tributes to Queen, CCR, Elton John, Tom Petty and Melissa Etheridge performed by the country's premier musicians and shows.
Don't miss the inaugural SOUNDS at THE SANDS event on Sat 15 May.