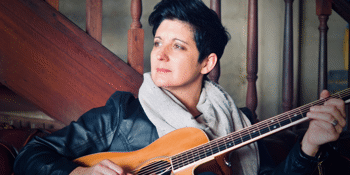 Nat Ripepi "The Gift" EP Launch
with special guest Rose Parker
Lyric's Underground (Maylands, WA)
Sunday, 24 October 2021 5:00 pm
Nat Ripepi has a lot to celebrate! Having been a favourite of the Perth music scene for over 20 years, with several award nominations, overseas tours, big name support slots, and radio and tv appearances, she is now celebrating with a new Ep release "The Gift", her first new release in over 10 years.
2021 also marks the 10 year anniversary of her being cancer free! In 2011 Nat was told she only had a 45% chance of surviving 5 years, so it's a miracle Nat is still with us making music. It is also the 10 year anniversary of her last album "Piece by Piece", and the 20th anniversary of her first album "Universe".
Nat will be joined onstage by some of Perth's finest musicians, Chris Murphy on bass, Kieran Murphy on Drums, Kat Kinley on Keys and Jason Smith on electric guitar. Playing all the favourites from her last two albums and, of course, new songs from the Ep, which was written, recorded and produced by Nat in her home studio.
Also on the night will be special guest, Rose Parker, performing an opening set of her powerful, heart warming songs.