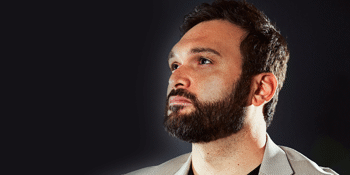 Century presents
NEMR - THE FUTURE IS NOW
Max Watt's Melbourne (Melbourne, VIC)
Friday, 20 May 2022 7:00 pm
Lebanese/American Stand-Up Comedian NEMR is a global sensation and is making his long-awaited Australian debut in May 2022!
Hot on the heels of his hugely successful world tour 'Love Isn't the Answer' which ran for an astonishing two years, and following the premiere of his comedy special 'No Bombing in Beirut', Nemr is finally coming to Australia with his brand new show, 'The Future is Now!'
Credited with establishing and pioneering the stand-up comedy scene throughout the Middle East where he performs in English. Nemr grew up in San Diego and then moved back with his family to Lebanon. He went on to break down barriers and unite people in a region where bombing on stage can have a completely different meaning.
"A Comedy Superhero... If there's one comedy show you attend this year, this just might be the one" - AXS.COM
"Lebanon's King of Comedy is on a global mission to make everyone laugh at the same joke. It's working" - PRI's The World
"Smart…Sophisticated…Powerful…and Hilarious" - Rolling Stone Middle East