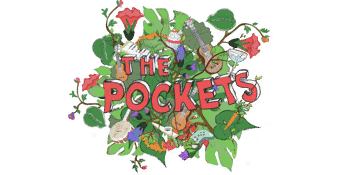 The Pockets Album Launch
Tyrone and Lesley
The Junk Bar's Skukum Lounge (Ashgrove, QLD)
Sunday, 20 October 2019 3:00 PM
Like a fine merlot that improves with age… after eight years of sipping wine and singing songs the pockets are finally ready to introduce their debut album to the world.
With carefully crafted close harmony arrangements of tunes by such artists as Simon and Garfunkel and The Muppets, "…this is a band that takes its time but makes it worth the wait. Each of the covers is reinvented, and sit very comfortably alongside their original compositions, which have tunes and performances of such strength and classicism that they sound like they've always been there…" (David Megarrity, Life In The Longtail)
Let these four songsters serenade you in an afternoon of nostalgia and romance with a hint of whimsy that will linger in your ears and your heart long after the final note has been played.
Supported Brisbane's favourite unpretentious and clever ukulele and bass duo, Tyrone and Lesley.

Doors 3:00pm
Tyrone and Lesley 3:30pm
The Pockets 4:30pm