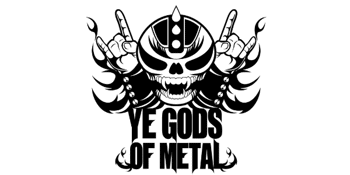 Namiado Pty Ltd proudly presents
Ye Gods of Metal Festival
The Back Room (Annerley, QLD)
Saturday, 16 October 2021 12:00 pm
Headliner: Witchgrinder
Openers: Amicable Treason | Dark Lore | Death Plague | Devonian | Kaosphere
Lavidius | Live After Death | Medics of Pain | Minds?End | Odius
Symbolic Weapon | Tetrament | Therein | Torizon | Wartooth | Zagtar

Ye Gods of Metal is back. A joyous, head banging gathering of metal heads combined with a line-up of some of the most savagely brutal and heaviest selection of bands we've put together. Be prepared to have your brains exploded into mush and your ear drums melted as Ye Gods of Metal and a mouth-watering list of bands, destroy the Back Room.