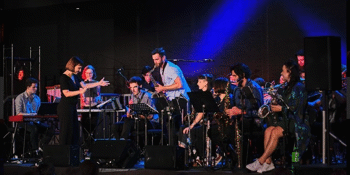 The Amnesiacs – The Radiohead Big Band Project
Lyric's Underground (Maylands, WA)
Friday, 1 October 2021 7:30 pm
Love Radiohead? Join The Amnesiacs as they debut nine brand new arrangements created by Australian composers and arrangers.


The 18-piece jazz big band is dedicated to playing and celebrating the music of Radiohead. These never before heard arrangements explore the parallels between the inspired writing of Thom Yorke and traditional big band jazz creating an exhilarating fusion between the two. 

Don't miss your chance to be one of the first people to hear these works, you won't be disappointed.


Experience Radiohead like you never have before. Tickets are limited, so make sure you get yours now!