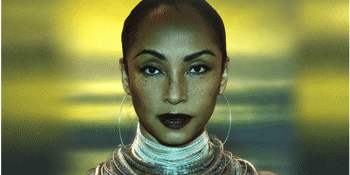 Masina Miller Band performs The Best Of SADE
Lyric's Underground (Maylands, WA)
Sunday, 21 November 2021 5:00 pm
Masina Miller is a renowned Perth singer whose shows are designed to elevate, inspire and spark conversation.
Her fearless sense of individual style and carefree vibe makes for a relaxing and impressive show.
Along with her incredible band of Perths finest, Miller brings the music of SADE to Lyric's Underground.

Sade is a singer who struck a chord around the world with sultry, soul-inspired songs like 'Smooth Operator'
In the early 1980's she signed with Epic records and recorded her first album Diamond Life in 1984.
A huge hit thanks to such singles as Smooth Operator, the album won Sade a Best New Artist Grammy,
and her subsequent multi platinum albums established Sade as a top-selling soul and pop artist.
Band lineup: Masina Miller, Luke Savage, Bronton Ainsworth, Adam Springhetti, Bob Brisbane,Dan Hart, Jeff Campbell

Don't Miss Out, Early Bookings Recommended!
https://www.instagram.com/masinamillermusic/