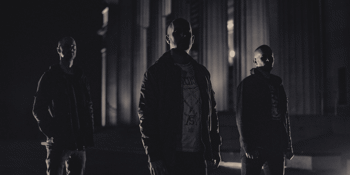 CANCELLED - Ulcerate
Saturday, 9 October 2021 7:00 pm
After an almost 18 month live stasis, Ulcerate finally present Stare Into Death and Be Still to Australian audiences.

The unmistakable sound of ULCERATE finds its emotional apex on their sixth album Stare Into Death and Be Still, as the band emerge from the claustrophobia and dissonance of their recent past to present a next-level exploration of melody, harmony and power.

Stare Into Death and Be Still is the deepest, purest and most meticulous form of ULCERATE: a soul-searching conflagration of atypical melodicism, immaculate virtuosic dexterity and sublimated psychological upheaval. A breathtaking new beginning for one of the most uniquely talented bands in extreme music.

Special guests announced soon.