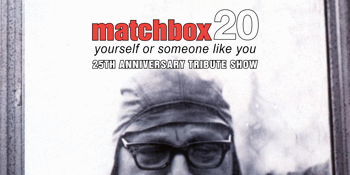 Matchbox Twenty - 25th Anniversary Tribute Show
Friday, 1 October 2021 8:00 pm
Some of WA's best musicians will get together to celebrate the 25th anniversary of Matchbox Twenty's debut album 'Yourself or Someone Like You' at Milk Bar (rear Civic Hotel), Inglewood on Friday, 1st October 2021.
'Yourself or Someone Like You' was released on 1st October 1996 and sold over 12 million copies in the USA alone and another 560,000 copies in Australia before reaching number 1 on the ARIA Album Charts. Fans will be treated to a full performance of this classic album in its entirety followed by a Matchbox Twenty greatest hits set.
Expect to hear – Push, 3.A.M., Disease, How Far We've Come, She's So Mean + many more!
This is an 18 licensed event. Valid ID is required for entry.