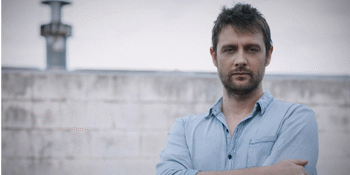 The Pub Group presents
Shane Nicholson
Wednesday, 22 January 2020 9:00 PM
From his early days with Brisbane's Pretty Violet Stain to his current status as a leading proponent of Australia's Alternative Country / Americana scene, Shane Nicholson has become a steady and constant figure in the Australian music industry. He is highly regarded in the Alternative Country field both in Australia and the USA, and has been nominated several times at the Americana Music Awards in Nashville.
Shane has received three ARIA awards – most recently for his solo album Hell Breaks Loose in 2015 and for his hit collaborations with Kasey Chambers - Rattlin' Bones and Wreck and Ruin. He has also won CMAA 10 Golden Guitar Awards, including 2018 Male Artist of the Year, and an APRA award.
He is also in demand as a record producer with credits including Alex Lloyd, Beccy Cole, and Tori Forsyth.
Shane can currently been seen on the hit ABC TV series The Recording Studio, 8.00pm Tuesday nights on channel 2.
"Nicholson's is a uniquely compelling voice in Australian songwriting – it lives and breathes in the songsmith's singular melodies, crooked humour, and short, pithy lines gently delivered." Rolling Stone Magazine
"One of the country's finest songwriters" Rhythms Magazine
"I have real admiration for Shane Nicholson's musical sensibilities; I felt honoured to have a hand in the making of One Big Mess." Rodney Crowell
"Shane Nicholson doesn't fool me with his tough guy exterior and his refusal to smile in photographs, the guy is a marshmallow, a poet, a genius. This album is a game changer, his best yet, it'll get into bits of you that you didn't know you had. Also, this album makes me weep. Bastard." Beccy Cole
"My current favourite album…he paints pictures, he sets the scenes, and he takes me to special places in my imagination." Russell Morris
Shane is currently appearing ABC TV's The Recording Studio, Tuesday nights at 8.00pm.
Shane will release the follow up to his highly acclaimed Love And Blood on Lost Highway / Universal Music Australia in early 2020.