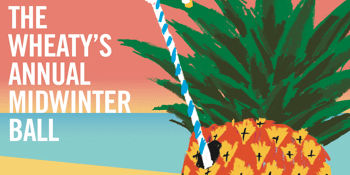 The Wheatsheaf Hotel
The Wheaty's Annual Mid-Winter Ball
Lucifer's Lounge & DJ Captain Florence
The Wheatsheaf Hotel (Thebarton, SA)
Saturday, 27 July 2019 8:00 PM
Dust off your costumes, gowns and straighten out your ties - It's time again for The Wheaty's annual Midwinter Ball!

"Yacht Rock" is the theme, 8pm is the time, $25 + BF @ OZTIX is the deal. The night includes a photobooth for frivolous fun and hours of musical entertainment from Lucifer's Lounge and DJ Captain Florence!

We look forward to seeing you there!