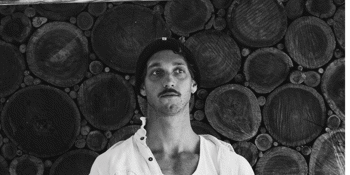 East West Presents & Miami Marketta presents
Nick Cunningham with Luke Morris (2ND SHOW)
with Special Guest Kit Bray (PLTS)
Miami Marketta, Gold Coast (Miami, QLD)
Thursday, 15 October 2020 6:00 pm
Launching out of isolation with new music, Miami Marketta is proud to present a triple threat of emerging singer/ songwriters in intimate concert mode.

Taking to the Gold Coast stage on Friday 04 September, Nick Cunningham, Luke Morris and Kit Bray (ex-PLTS) are part of the growing indie DIY scene in Byron Bay that is starting to become Australia's hot spot for genuine talent, with Jack Botts, and Garrett Kato, also calling the region home.

Both Nick and Luke are South Australian exports who landed in Byron Bay, started busking on the streets and then developed as songwriters and performers.

Nick has recently released new track, 'Pictures' while Luke has dropped 'After All This Time' proving that COVID lockdown has proven to be a creative and fruitful period.

Throwing his guitar in van and driving up the highway to open the show is Kit Bray – better known as front man for Byron rockers PLTS.

This is an intimate seated show and capacity is capped at 100 tickets only.