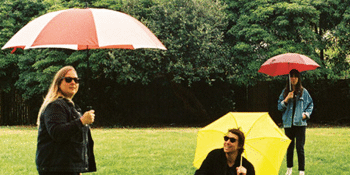 Rice is Nice presents
Summer Flake 'Seasons Change' Album Launch
with special guests TBA
The Tote - Band Room (Collingwood, VIC)
Friday, 18 October 2019 8:00 PM
Summer Flake's greatest strength as a band has always been packing dense arrangements out of simple elements, a kind of maximalism with restraint that sees Steph Crase (vocals/guitar), James Mannix (drums) and Antony Bourmas (bass) sounding much bigger than a three-piece. Seasons Change, their third album, relies on that ability to collect songs of unflinching introspection.

The album opener 'Mind Reader' is a Serenity Prayer for empathy, wading in the dark towards someone drifting out of reach, sequestered in their solitude while you try to break through, evoking both the solemnity and adrenaline of trying to rescue someone while staying afloat yourself.

From resigned but heartfelt ballads like 'Domino' and 'I Can't Go On' to the smouldering, yearning tension of 'Hand In The Fire' and 'Try Me Now', Seasons Change evokes great beauty in tragedy. Even a song like 'You're A Star' shows their ability to emphasise the shadows that surround the light. Starting off downright blissful, it gives way to a chorus that stumbles over itself, dragging its feet, Crase drawling the song title into infinity.

Seasons Change is a ruthless interrogation of the self, the ways we hurt ourselves to feel and to learn, and to finally take control.