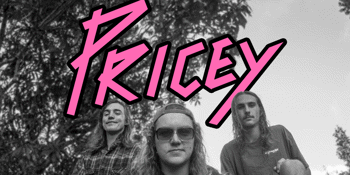 The Harbour Agency presents
PRICEY
with special guests
Miami Marketta, Gold Coast (Miami, QLD)
Friday, 1 October 2021 6:00 pm

After a rollercoaster 12 months of lockdowns and challenges, Pricey is gearing up to release his debut single "88". "The track 88 is about a special little place in Yaroomba beach, Queensland.
Its the beach access number where the free, the lost and the in between escape the world to enjoy the small things in life over a cold one".

Over the last year I have spent my time wisely writing and recording an album. I went into the studio by myself to record my first track 88 in November 2020. Not having a band I played all the instruments myself, including the drums, bass, guitar, lead guitar and vocals. It was challenging but very rewarding.

With his debut single out in the world, Pricey will be providing fans with an opportunity to see the song live plus a bunch a new material on the way with a special Gold Coast show!