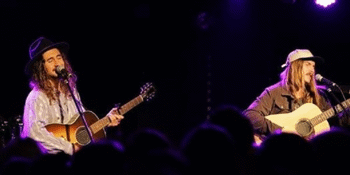 The Dreggs and Bmusic Agency present
The Dreggs & Nick Saxon
The Milk Factory (South Brisbane, QLD)
Friday, 6 December 2019 8:30 PM
The Dreggs and Nick Saxon
Both acts have had a massive 2019 & decided to get together for a limited run of shows in December to finish 2019 with a bang!!!
The Dreggs, took 2019 by storm, completing their first National tour in support of their latest Single "You and Me", and making it to the line-up of The Big Pineapple and Caloundra Music Festival.
Nick Saxon, ticked off a National tour of both New Zealand and Australia and his just released a new single "Paradise", getting love and plays on Triple J's unearthed channel.
Now they are so excited to come together and to be playing in front of you !
This is a limited run of intimate events you cannot afford to miss.