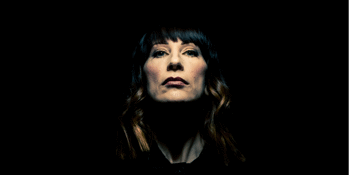 Sarah Stockholm 'Ebb & Flow' single launch
with June Low
The Junk Bar's Skukum Lounge (Ashgrove, QLD)
Sunday, 9 February 2020 3:00 PM
Sarah Stockholm - the latest incarnation of Brisbane musician and songwriter Sarah Haigh – is celebrating the release of her first single from recent recording sessions, with a matinee at the beloved Skukum Lounge.
Edgy, melodic and dark indie rock songs, reflecting a decade of personal trials and observation, will be brought to life by Stockholm on electric guitar with full band. Compelling lyrics and catchy hooks reverberate with Stockholm's love of 80s post-punk and 00s post-punk revival bands such as The Cure, Joy Division, editors and Arctic Monkeys.

'Ebb & Flow' will be available on all streaming platforms shortly.
June Low - who have been playing their own brand of indie-folk and dark roots rock since 2014 - dish up flavours of love, disaster and nostalgia that always leave you feeling full. With Emma now based in Melbourne, their first Brisbane show for 2020 is even more special and not to be missed.