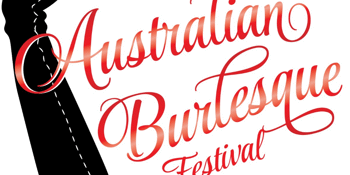 Presented by Dolores Daiquiri (burlesque icon)
The Australian Burlesque Festival – Noir Exotique!
Celebrating 11 years!
Max Watt's Melbourne (Melbourne, VIC)
Sunday, 17 October 2021 7:00 pm
Think you know what burlesque is? Well think again! Join us in celebrating premier neo-burlesque artists in a beguiling romp through the bizarre and intriguing world of modern burlesque! Enter a world of seduction and fantasy veiled to the outside world. Be swept away to another realm of luscious seduction, veiled fantasy and palpable desire.
Be shocked! Be amazed! Featuring the best of neo-burlesque, queer delights, fetish, sizzling erotica, satire, parody, vaudeville and everything in between. We invite you to join us on a journey of mystery, adventure, comedy, dark antics and impressive sideshow! Come let us take you on a sensual and mesmerising journey into the world of bizarre antics!
Celebrating eleven successful years.
The biggest celebration of burlesque in the Southern Hemisphere. If you are going to one burlesque event this year make it this one!
For more information on performers, merchandise, workshops and more head to the website: www.australianburlesquefest.com
SHOW INFORMATION
Show 1: 700pm to 830pm
Show 2: 900pm to 1030pm
Show 1 & 2: 700pm to 1030pm
*Subject to change
Dress code: Evening attire or smart casual
18+ event. Adult content. May contain partial nudity.
*ABF will comply with current and future Covid 19 guidelines*

REFUND POLICY
Tickets are non-refundable and non-transferable for any reason including but not limited to:
• change of mind
• missing part or all of an Australian Burlesque Festival event due to late arrival
• unable to attend due to medical/personal reasons*
*Refunds will only be considered due to extenuating circumstances related to Covid-19 – specifically where the Australian Federal and/or State Government authorities mandate an official change/upgrade in regulations and restrictions regarding social distancing and/or large event and large group gatherings.