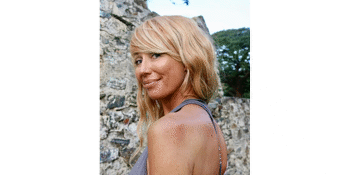 CANCELLED - THE MAGICKAL LIFE TOUR – Walk the Path of the Witch with Fiona Horne
Royal Oak Hotel (Launceston, TAS)
Saturday, 9 October 2021 9:00 PM
Are you a Witch? Are you wondering? Do you want to be?
Fiona Horne's role as lead singer in legendary 90's Aussie rock band, Def FX, saw her exploring themes of magick and personal empowerment in their many chart topping releases, culminating in 1997's, "Majik" and the top 40 single, 'I'll Be Your Majik."
"Fiona is a living Australian Rock Goddess" – Sydney Morning Herald
Fiona is also a best-selling author on Witchcraft with fourteen books published internationally over the last twenty years, including her recent manifesto, "The Art of Witch" (2019) and her latest "Teen Magick – Witchcraft for a New Generation" (released February 2021, Rockpool Publishing.)
During "The Magickal Life Tour" Fiona will offer inspiring and educational spoken word spanning the lessons, both magickal and practical, of a Witch's experiential years from Teen to Elder. She will draw on her personal adventures spanning Australia, Hollywood and the Caribbean as she reveals her best advice for living a truly empowered magickal life. She will reveal the secret of how spells and rituals can work 100% of the time, whilst offering Witches wisdom to help navigate a rapidly changing world with confidence and optimism.
There will be an audience Q & A and finally a powerful shared magick ritual with music performed by Fiona.
The "Magickal Life Tour – Walk the Path of the Witch with Fiona Horne" promises to be a transformative, entertaining, educational and enchanting experience, for the avowed Witch and Newcomer.