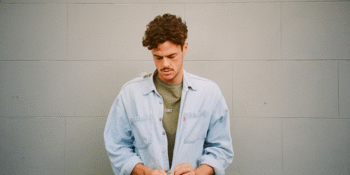 Low 302
Oly Sherman 'Madness' Tour
Low 302 (Surry Hills, NSW)
Saturday, 2 May 2020 6:00 PM
Sydney songwriter OLY SHERMAN returns with new single 'MADNESS' and unveils massive 30+ date tour. Off the back of a booked and busy 2019, rising indie singer-songwriter Oly Shermanreturns, ready to tackle another massive year of music and shows. In his new single 'Madness', the Sydney artist delivers another serving of evocative music, created to instantly wrap the listener up in its warmth. Along withthe release of his latest track, Oly Sherman unveils an epic 30 date strong tour of Australia following his 11 dateJ anuary tour of Japan. A busy, busy year indeed. As with his previous material, 'Madness' has Oly Sherman's sweetened tinge of introspection threaded through his songwriting. A songwriter who flourishes within a colourful and emotional narrative scope,he has continued to show off his versatility on 'Madness'-a perfect follow up to last year's 'Bones'.

For those Oly Sherman fans who have been following his journey over the last few years, the release of asingle like 'Madness' makes total sense. Here, Sherman shows his progression and natural elevation as amusician, while the sounds of 'Madness' indicate a bright new chapter lay right ahead...

*doors and restaurant at 6pm. Show starts at 8.30pm. Get in early for limited seating.