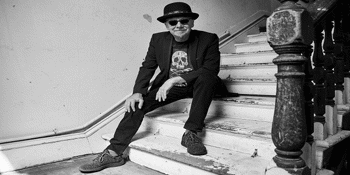 Presented By The Jindalee Hotel
Russell Morris
Jindalee Hotel (Jindalee, QLD)
Friday, 9 October 2020 8:00 PM
***EVENT RESCHEDULED ***
The Jindalee Hotel Presents
LEGENDARY AUSTRALIAN MUSICIAN RUSSELL MORRIS
FEAT. NEW ALBUM BLACK AND BLUE HEART
After a staggering 50 year career, Russell Morris returns with his new album, Black And Blue Heart.
Produced by the legendary Nick DiDia (Bruce Springsteen, Pearl Jam) alongside Bernard Fanning, and backed by a dream studio band (Declan Kelly on drums, Wolfmother's Ian Peres on keyboards, Matt Englebrecht on bass, and Dan Kelly on guitar), on Black And Blue Heart Russell continues to find unique ways to challenge himself creatively.
When Russell sent his Black And Blue Heart demos to Nick DiDia and Bernard Fanning, the two producers were blown away. They rang him back almost immediately, saying they could not stop listening to the songs.
Speaking of the title track, Bernard Fanning says it is "a song for the ages". "Russell's been a really substantial artist for a very long time but I think that song will live on with his best," he says.
Born and bred in the USA, throughout the recording process Nick DiDia learnt of Russell's Australian classic hits 'The Real Thing', 'Wings Of An Eagle' and 'Sweet, Sweet Love', and was blown away. "I was hearing this amazing history for the first time as we were making the record," he says.
50 years ago, Russell Morris became the first Australian artist to score consecutive number one singles with his first two releases. 'The Real Thing', which is one of the classic psychedelic singles of the 1960s, and 'Part Three Into Paper Walls' both reached the top spot on the ARIA Chart, and what followed was one of the most remarkable stories in contemporary Australian music.