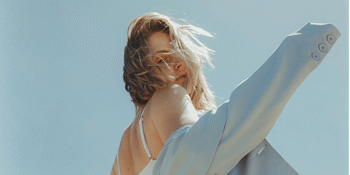 Matinee: Saorsa (EP Launch)
with Bares, Jazure
The Workers Club (Fitzroy, VIC)
Saturday, 16 October 2021 1:00 pm
FACEBOOK EVENT
Following the releases of 'Renegade' and 'Call Me Out', Melbourne singer/songwriter SAORSA is celebrating the release of her highly anticipated debut EP, 'Call Me Out'.
Written predominantly during the Melbourne COVID-19 lockdowns of 2020, 'Call Me Out' acts as a timepiece for SAORSA as she opens up to listeners through raw and emotional lyricism that takes you on an intimate journey of growth and change, something that we can all relate to during a time of such uncertainty.
"The project really captures a transitional period in my life on the cusp of my mid-20's, moving cities and changing careers. It's a scary moment, like diving headfirst into black water."– SAORSA
To celebrate the EP launch, SAORSA will be joined by special guests Bares and Jazure at the Fitzroy Workers Club on 8 August 2021. Tickets are available now via oztix!