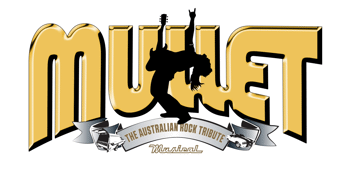 Mullet - The Great Australian Rock Tribute
Amph/lett - the Divinyls Tribute
Empire Bar (Lathlain, WA)
Saturday, 25 January 2020 7:00 pm
Join us on Saturday 25th January, the Australia Day long weekend for Mullet the musical, its a comical masterpiece!
Featuring the Greatest Australian songs ever written, with a 7 piece live band, intergrated video clips and a story that will have you
laughing and cringing all night!
With special guests Amph/lett - the Divinyls Tribute

If you are Australian and you aren't easily offended, Mullet is the show for you!