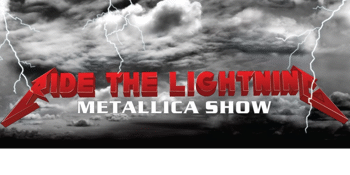 Metallica Ride the Lightning
Springwood Hotel (Springwood, QLD)
Saturday, 28 March 2020 8:00 pm
RIDE THE LIGHTNING-METALLICA SHOW is a musically faithful reproduction of the current Metallica live experience.

The show encompasses Metallica's entire catalogue of songs from the first album Kill Em All through to the most current album
Death Magnetic.

RIDE THE LIGHTNING - METALLICA SHOW will excite the most die-hard fan, yet offers any Metallica fan, old or new the best experience !