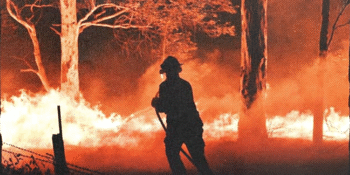 Don't Be a Scomo
with Burn the Hostages, Pissrash, Reaper, Lái, Geld, Carcinoid, Crêam Söda (Sydney) & Algaroth
The Tote - Band Room (Collingwood, VIC)
Friday, 6 March 2020 6:00 pm
Upon the disaster of Australia's ongoing fires, We have banded together to create a benefit with 100% proceeds donated to the crisis!

HUGE raffle prizes!!
-Haircuts from Karlie (Xianghair), Silky (Rebel barber), Nissa (Razorsmiths)
-Tattoo vouchers from Alda, Hooka, Andrea, Kurt, Ruby, Ariel Jane
-prints and flash art from Georgia, Ruby, Sera Helen and Katie!
-Vegan restaurant vouchers
-photo-shoot by Lek
-Runik jewellery voucher
-tarot readings by Micah

Raffle will be drawn at the end of the night! Raffle-tickets $5, so bring cash!

Line-up (no particular order)

Burn the Hostages
Pissrash
Reaper
Lái
Geld
Carcinoid
Crêam Söda (Sydney)
Algaroth

Tickets will be $20 on the door (extra because this is a fundraiser for emergency relief aid so please don't ask for discounts!)
This is going to be a big one! So please come with open minds and generous hearts. We need to band together in this time and do what we can to help!
Food Of Today - Collecting food donations for the bushfire relief effort. @foodoftodayx so bring non-perishables!
Hold tight for further updates and lock this date in your calendar! See you all for a big one!