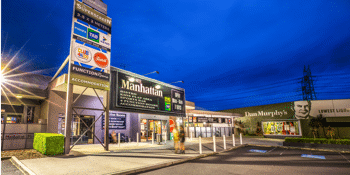 The Manhattan Hotel, Entertainment by Vin and Authentic Autographs & Events Australia
Fev & Cripps Grand Final Eve Luncheon
Brendan Fevola & Patrick Cripps
Manhattan Hotel (Ringwood, VIC)
Friday, 27 September 2019 12:00 PM
The Manhattan Hotel, Entertainment by Vin and Authentic Autographs &
Events Australia are giving AFL fans (12yo+) a chance to get up close and
personal with 2 Carlton FC stars, Brendan Fevola & Patrick Cripps! They
will be onstage with interviewer Samantha Riches (Media Personality) and
taking questions from the audience in a one-off evening, "The Manhattan
Hotel AFL Grand Final Eve Luncheon".

Following the Blues boys, Comedian Evan Hocking will take to the stage to
provide plenty of laughs. Raffles & a memorabilia auction will be held on
the day, with photo opportunities also available. 2 lucky groups (first in,
best dressed!) will have the opportunity to host a table sitting alongside
one of the stars, please see ticketing options for details.

Please note:

* This is STRICTLY a no-sign event (for personal items). Memorabilia will
be available for purchase on the night for collectors who wish to take home
a piece of signed AFL history.

* As parts of this event may be of an adult nature or involve course
language, tickets have been limited to children 12 years and over. Children
MUST be accompanied by a paying adult.